Peggle, I believe, may be the single greatest casual game to be released in the last five years. Maybe ten.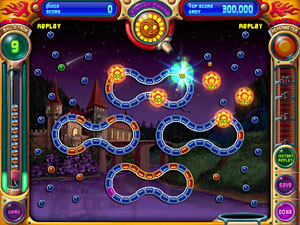 It's sort of like a cross between pachinko and pinball. If you've not played it or at least heard of it, well, there's probably a lot about 2007 you missed out on.
You owe it to yourself to at least check out the free demo.
I bring this up because Peggle got a sequel this week! Peggle Nights came out Monday.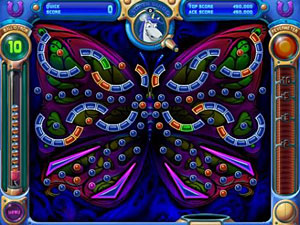 I played it for about 45 minutes last night, and it's basically the exact same game with new levels. There's nothing really fresh or innovative about it – not even the 'Ode to Joy' clip has been changed. Luckily the addictiveness is still there.
If you've not yet caught Peggle Fever, save your money for the upcoming Xbox Live Arcade version – it'll be the first Peggle port to support downloadable levels and online multiplayer! source