We took Kate to Disneyland on Monday. She's been lots of times already, but this is the first time she met Mickey.
Mickey isn't allowed to talk, but he is allowed to make kissing sounds, evidently…and that is what was going on here, not forced nose-eating!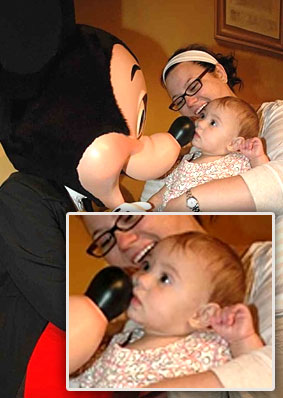 We were sitting on a bench with Kate when a group of about a dozen Japanese tourists in their 20s came by. We thought they wanted us to take their picture, but no. They wanted to have their picture taken with Kate!
So we let them.
Is that weird?