Since it opened in 2001, Disney's California Adventure has been nothing but trouble. It opened with very few big-budget audience-wowing attractions, suffered from poor word of mouth, and generally represented a new cheapified way of building Disney theme parks.
DCA's attendance numbers have always been low, even now – six years after opening. On days when Disneyland hits 20,000 (that's a slow day) DCA is lucky to hit 7,000 people.
Well. DCA is about to get fixed!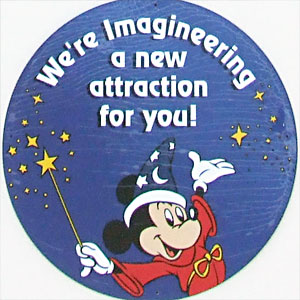 It cost
$1.4 Billion
to build DCA in 2001. Disney's board has just allocated
$1.2 billion dollars
over the next ten years to renew, remodel, and retheme the entire park. Al Lutz
explains
what to expect in the makeover.
Disney's fiscal new year started October 1st, so expect those construction walls to start popping up all over the place any day now…